Additional manuscripts digitized by the Center for the Study of New Testament Manuscripts (CSNTM) have just been added to our collection. These include 28 manuscripts from the National Library of Greece in Athens, the site of our 2015-16 digitization project.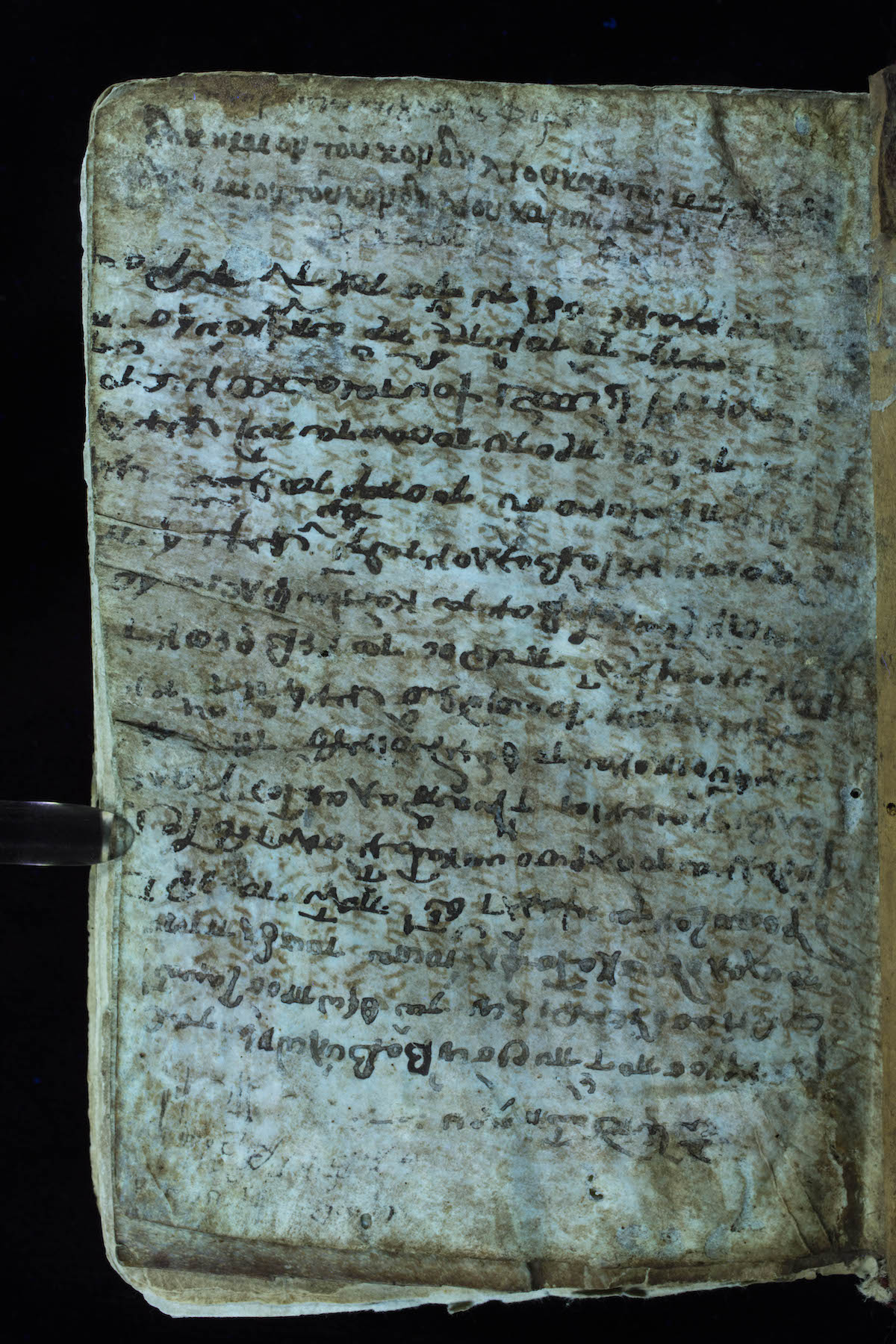 UV image from GA 0161, an eighth century manuscript leaf containing verses from Matthew 22. GA 0161 is a palimpsest, meaning that the under-text was written in the eighth century but this bi-folio leaf was reused in the process of binding a later manuscript (GA 1419, a 15th century Gospels MS). As you can see, this leaf was reused twice before it came to be bound this way! There is faint writing vertically (GA 0161), as well as upside-down horizontal writing (bottom 3/4 of the page) and right-side-up writing (top 2 lines). This single piece of parchment was repurposed in multiple ways over the course of more than 7 centuries.
These images have now become part of our growing searchable library, which gives everyone free access to the best available digital images of New Testament manuscripts.