By: Daniel B. Wallace
I feel like a student in the class of a proverbially unreasonable professor. The prof gave a final exam, with one question: "Define the universe. Use three examples." So much has happened in the last year at the Center! Where to begin? I think I'll just give three examples.
First, CSNTM is growing! Three new staff members have joined our team. Kelsey Hart is now our office manager. Stephen Clardy is our Development Coordinator, working closely with Andy Patton, our Development Manager. And Jacob Peterson is CSNTM's Research Fellow. (You might recognize Jacob's name; he worked for the Center before heading off to the University of Edinburgh for his PhD in New Testament textual criticism.) We are excited to see how Kelsey, Stephen, and Jacob will complement the team, enabling us to continue our mission of preserving ancient Scripture for a modern world.
Second, through a generous grant and magnificent gifts from you, our partners in preservation, we were able to purchase a multispectral imaging (MSI) camera. This camera, which came with a $100,000 price-tag, uses 15 points on the light spectra, including invisible bands on both ends. With it we can now see texts that disappeared over the centuries, were washed out in floods, became burnt in fires, or were scraped off by scribes who then penned something different over the erased text. And these ancient texts have been lost to the ages—until now. What natural disasters and man-made destruction did, with this equipment we can undo. With MSI, the age of rediscovery is born.
In May, four members of the CSNTM staff took an intensive course on using this new camera. We are now one of a handful of organizations in the world using a portable MSI camera. And this means that more doors are opening for us across the globe.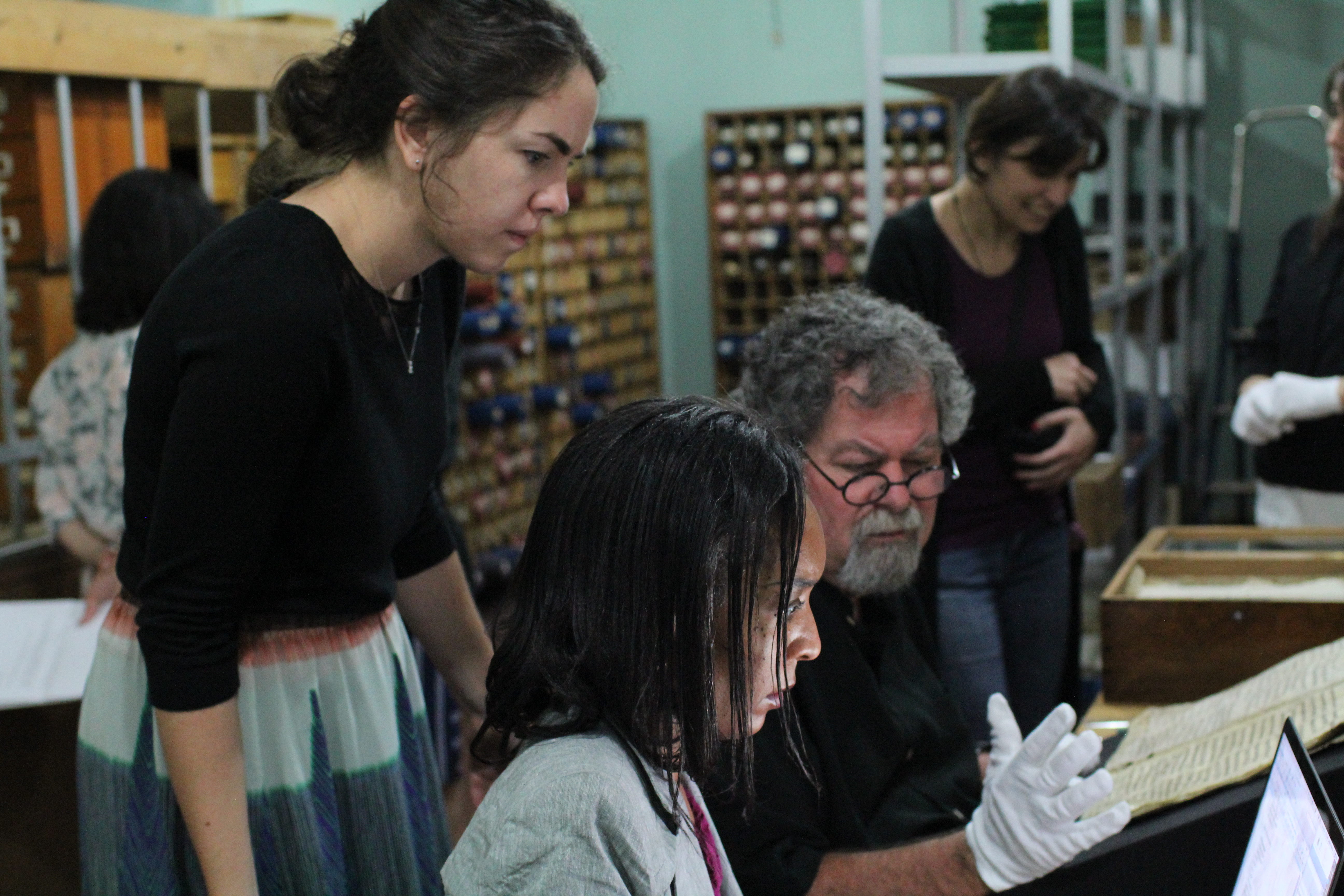 And third, while the staff was learning the ropes with this game-changing camera, I was in Tbilisi (Republic of Georgia) with two former interns, Brit Burnette and Laura Peisker. We were on a 'front trip' to make contact with two libraries in Tbilisi and one in Mestia. A native of Georgia, Nino Fincher, translated for us as we built relationships, examined manuscripts, and wrote up our findings for the digitizing team that would follow. Then, as we were flying back home, Rob Marcello, CSNTM's Assistant Executive Director, and Jacob Peterson flew to Tbilisi with the new camera.
I met up with Rob and Jacob in Greece where we did more photography. Finally, we traversed northern Europe, landing in Heidelberg. In these locales, words on ancient papyrus and parchment—words that time forgot—have come to life again!
So, where do we go from here? We are working out contracts for next year's expeditions with institutes in Greece, Germany, and the U.S. Libraries, museums, and monasteries are seeking CSNTM's help to digitally preserve these ancient artifacts, these irreplaceable treasures of the Church.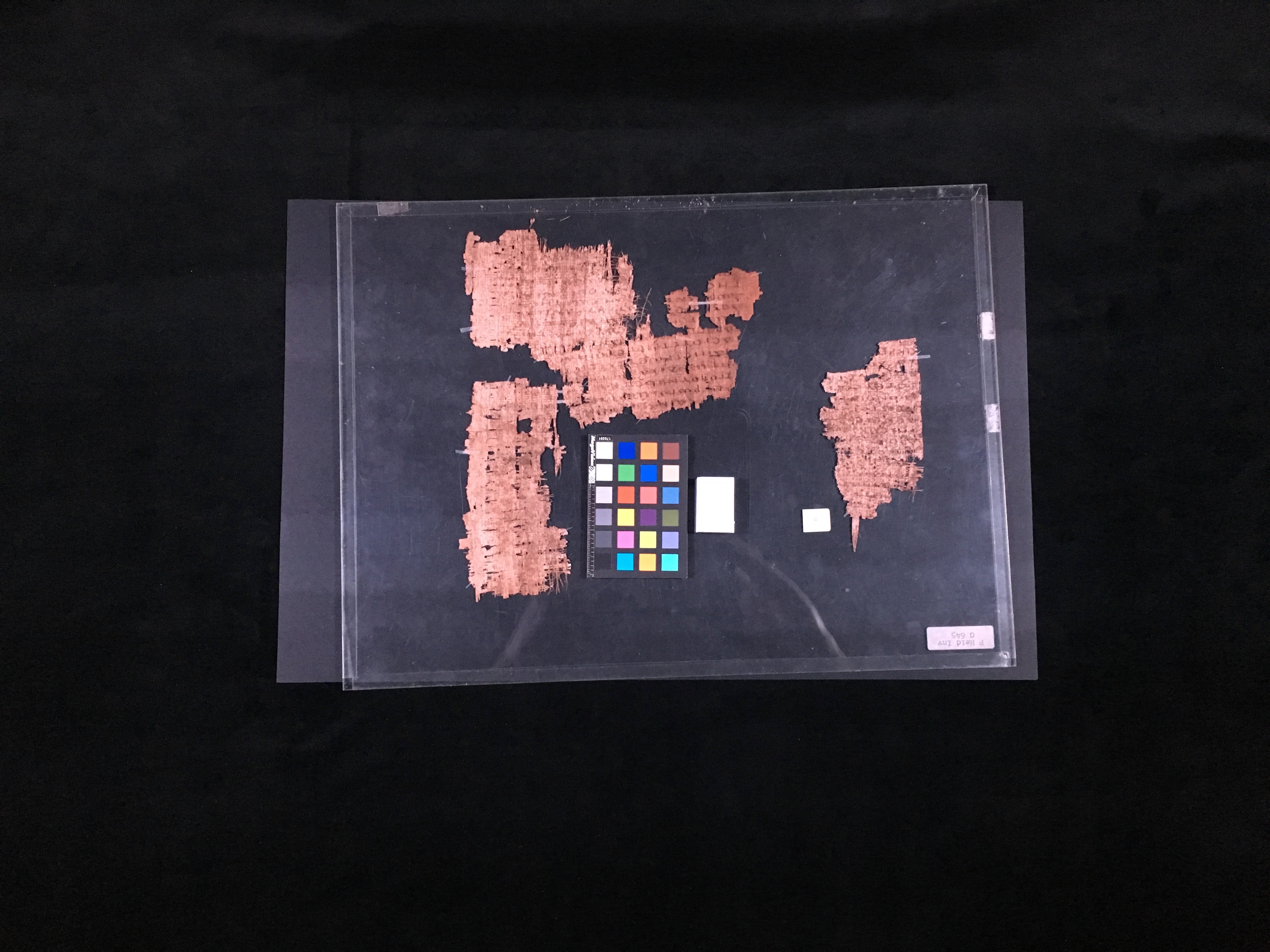 We have the opportunities. We have the staff. We have the equipment. But we don't have all the funds needed to do this work. We are making aggressive plans for upcoming expeditions. This Christmas season, we hope to raise the first $150,000 needed to begin our work on these critical expeditions.
It is CSNTM's mission both to protect the past and to ensure the future of these sacred Scriptures. As you ponder your end-of-the-year giving, please consider making a generous investment in this work. Our equipment and staff are opening doors across the globe, but it takes a team to make these expeditions possible.
Will you make an investment that ensures the handwritten text of the New Testament is preserved for the next generation? Together, we can accomplish our mission by having:
• 2 people who give $25,000
• 2 people who give $15,000
• 2 people who give $10,000
• 4 people who give $5,000
• 15 people who give $1,000
• 15 people who give $500
• 15 people who give $250
• 25 people who give $100
• 10 people who give $50
• 30 people who give $25