Summer Expeditions and a Matching Grant!
5/17/2018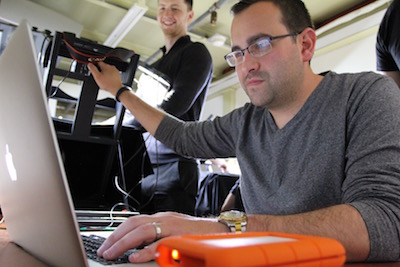 One of the busiest times for CSNTM is the summer. It is during these months that we begin our expedition schedule and travel to places around the world to preserve manuscripts for future generations. This summer is jam-packed with some very significant expeditions. In fact, this summer teams from CSNTM will be working at seven sites in four different countries! As with every trip, due to security reasons, we are not able to announce where we are traveling. However, we can't wait to share with you about some of these exciting opportunities. What we can say now is that we will be visiting two countries for the first time, and digitizing some exceptionally rare manuscripts—utilizing our new MSI technology! This technology will allow us to see texts that have been hidden for centuries. As always the images will be freely posted on our website for all to see. We also plan on establishing some new collaborations and securing additional sites for future work. So many places are opening their doors to CSNTM. In fact, right now we have a larger demand than we can even meet in one summer. This is an amazing problem to have.
Funds are needed now to fulfill these expeditions. We just received news of a $100,000 matching grant! We are asking you to consider supporting these exciting opportunities. That $100,000 could soon become $200,000, allowing us to continue our mission of preserving ancient Scripture for the modern world.
Daniel B. Wallace, PhD
Executive Director
Center for the Study of New Testament Manuscripts